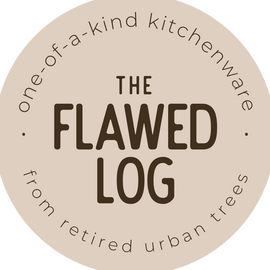 The Flawed Log
---
Care Instructions
Your utensil has been treated with two applications of butcher block oil. The first saturates the utensil and the second leaves a polymerized coating to help protect the wood. Give your utensil a good rub with any food-safe product to rejuvenate it as needed.
Our platters and serving boards have also received the same treatment with butcher block oil.
Some of our bowls have been treated with a mineral oil bees wax combo and can be rejuvenated with the same.
NEVER place any of your wooden treasures in a dishwasher. IF this happens a new surface can be created by using 120 grit sand paper and a treatment of butcher block oil.
ALWAYS wipe dry after a quick hand washing.
WITH PROPER CARE YOUR PRODUCT SHOULD BE CONSIDERED AN HEIRLOOM TREASURE !
Have fun and enjoy cooking.....
Contact
Upcoming Events
Merryfield, Virginia - Mosaic District Art Bloom Show (April 1&2, 2023)
Waitsfield, Vermont- Mad River Craft Fair (September 2&3 , 2023)
City, State - ABC Show (Mon Day-Day, Year)
Send Us An Email
[email protected]
[email protected]
"click" the button below to access our Instagram